Index for Inclusion – developing learning and participation in schools
The Index for Inclusion by Tony Booth and Mel Ainscow helps schools and educational institutions that want to set out on the path of establishing and expanding inclusive cultures, policies and practices. The guide helps to identify attitudes, barriers, potentials and efforts. Based on this, own cultures, policies and methods can be further developed and improved in the sense of inclusion. The Index for Inclusion is aimed at both newcomers to the topic of inclusion and experienced players.
How it works
With the help of different sets of questions, all those involved reflect about the current situation in the implementation of inclusion:
What are we already doing?
What are we good at?
Where do we want to go from here?
What are the next steps for us on the way to more inclusion?
What do we want to work on?
Tony Booth and Mel Ainscow (2002): Index for Inclusion: developing learning and participation in schools. CSIE
Translations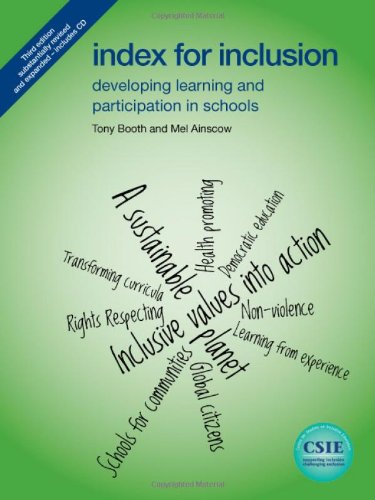 Here is a list of languages to download the schools version of the Index for Inclusion (second edition) is currently available at the website of the Centre for Studies on Inclusive Education (CSIE). You can just click on the language to download and open the PDF.
Arabic, Basque, Bosnian, Bulgarian, Castilian, Catalan, Croatian, Czech, Danish, English, French (for Quebec), German, Hungarian, Italian, Maltese, Portuguese (for Brazil), Portuguese (for Portugal), Romanian, Serbian (for Bosnia), Serbian, Spanish (for S. America), Spanish, Vietnamese.